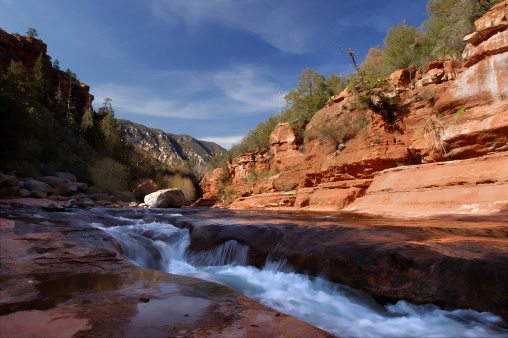 If you're planning to hike at the Davis Mountain State Park, whether alone or with a group, you've got a great experience waiting to happen. And with its famously unique scenery - a combination of pine forests, blueberry thickets and hardwood - it will be an affair to remember. Of course, before the excitement, you have to go safe and prepared.  
> Know the weather. This is very important as you make your plans and modify a little where necessary. Before hitting the trail, get online or ask a park ranger. Of course, you don't want to go if they're expecting big storms, especially lighting storms.  You can click this link treksw.com for more great tips!
> Definitely, you need to bring your first aid supplies, like bandages and gauze, medical tape, antibiotic ointment, antihistamines (for insect bites), any personal medications, toilet supplies - you get the idea  
> It doesn't matter if the sun doesn't feel hot. Your skin will still get the UV exposure, especially on a mountain. Make sure you wear UV sunglasses and a hat, and smooth on some wide-spectrum sunscreen on every exposed part of your body.  Read more great facts about state park, click here. 
> No matter how much you think you know the trail, never go without a good map, a GPS or a compass. Everybody gets lost sometimes.  
> Even if the plan is only to go home before sundown, bring a lightweight flashlight - make sure the batteries are fully charged - and fire-making supplies like a lighter or some waterproof matches. 
> Anything you need to fix your trail gear, such as a duct tape, needle, scissors, rope, etc., should be on hand.  
> It may be hot outside, but that doesn't always guarantee that the weather won't change when you're already at the park. Bring some extra no-cotton clothing with you for insulation.  Please view this site http://www.wikihow.com/Be-a-Park-Ranger for further details. 
> Bring more than enough high-calorie snackies with you. Stress on "more than enough" just to be sure. You don't want to run out of energy in the middle of the woods. 
> Never go without water. How much, it depends on the intensity and length of your hike. Generally, you should have several quart-size bottles with you, and don't forget to plan for refills. Water purification systems like chlorine tablets or iodine drops can save your life. 
> Tarp, space blanket - any instrument that can give you emergency shelter is good to bring. 
> Finally, speaking of emergencies, take a photo ID with you, a credit card or an insurance card.